Food Services
Compass Qatar – leads the market in providing food and support services to major B&I and healthcare sectors in Qatar.
Wherever we are feeding people, the demand for quality, choice, and value are as discerning as you would find on any high street.
Organizations choose to outsource their food service to us because they know that by doing so they will benefit from:
Quality food at competitive costs.
High health, safety, and environmental standards.
Innovation and best practice from around the world.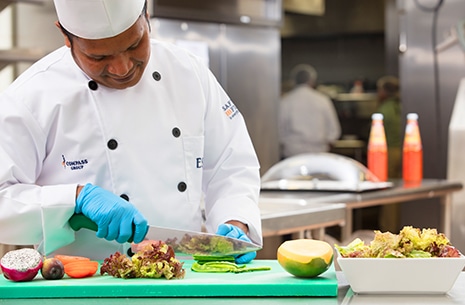 Support Services
Our customers trust us with their food services and increasingly are now relying on us to provide support services to them as well.
Compass Qatar applies the same dedicated customer service ethos and professional approach to its catering service to a range of support services:
Cleaning.
Building Operations & Maintenance.
Facility Management Services.
Business & Office Services.
Logistics & Transport.
Outdoor maintenance.
Project Management.